Post Date:
December 17, 2022
---
Commoning Practices in Education for Social Inclusion – Conference on the 4th of February 2023
IT Administrator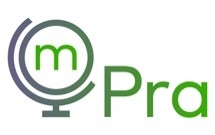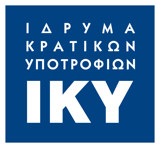 Call for Papers
Commoning Practices in Education for Social Inclusion
International Conference, COMPRA

COMPRA is organizing an international conference to bring together researchers, practitioners, teachers, university students, municipalities, civil society organizations, activists, journalists, and policy-makers to present commoning practices resulting from ongoing projects on social inclusion, youth, childhood, and education, and to discuss the potentiality of a commons-based education to enhance inclusion, and to inform political decision-making processes.
The conference intends to discuss values and practices of commons in the field of formal, non-formal and informal education, and also to present innovative methodologies and tools for the development of a commons-based educational environment helping children and young people to act as commoners. Through the presentation and discussion of a variety of 'Commoning Practices', the participants will gain theoretical and practical insight around the commons' logic of sharing and caring, co-participation in the production or provision of knowledge and the competences needed for building and strengthening the identity of commoner in the educational field and achieving active social inclusion.
The commoning practices will be approached mainly through the lens of a. Sociology of education, childhood and youth, b. Communication, and c. Technology.
Papers, panels, and workshops should be related to the following areas:
Educational commons and social refiguration
Alternative pedagogies and educational commons: convergences & divergences
Environmental, urban, cultural, political and digital commons and education
Art, creativity and educational commons
Peer to peer learning and governance
Teachers and pupils/students as commoners
Active social inclusion via informal and non-formal learning pathways
Active listening and conflict resolution in educational commons
Venue: The conference will take place in NOESIS – Science Centre & Technology Museum https://noesis.edu.gr), Thessaloniki, Greece on the 4th of February 2023.
Registration will be possible on site on morning, 04 February from 10:30 Athens time (9.30 CET).
Online registration will be closed on 02 February 2023 at 13:00 (14.00 CET).
The language of the conference is English.
There will be no conference fees.
Conference Programme at https://compraecs.eu/conf1-en/
Contact: compra.project@gmail.com
Organization team:
Maria Rinou
Anatoli Anastasiadi
Yannis Pechtelidis
Ioannis Kozaris
Christina Pipili
Alekos Pantazis
Stelios Pantazidis
Angeliki Botonaki
Panagiotis Kanellopoulos
Elena Koliarmou
Scientific committee:
Yannis Pechtelidis
Elena Koliarmou
Alexandros Kioupkiolis
Ioannis Kozaris
Alekos Pantazis
Stelios Pantazidis
Panagiotis Kanellopoulos
Angeliki Botonaki
Catarina Tomás
Lucía del Moral-Espín
Mònica Figueras
Mittzy Arciniega
Carolina Gonçalves